Our aim is to enable students to develop the skills and attitudes as well as the knowledge that will help them to make career and other decisions wisely throughout their lives. As a school we have a responsibility to raise the aspirations of, and prepare students for the time they enter the wider community, either through employment or in further education or training. A key element of this preparation must come from the delivery of a coherent Careers Education, Information, Advice and Guidance (CEIAG) programme.
The Whitley AP Academy is supported by C+K Careers and our own dedicated Careers Advisor who ensures that every pupil has access to personal advice and career planning. The school is currently working towards an Investors in Careers Award incorporating guidelines from the Gatsby Benchmarks and the Department of Education, Careers and Enterprise Company and Ofsted recommendations. We have a dedicated Careers Leader in school who has a strategic overview of Careers Education.
Key Contacts:
Careers Lead – Mr C Dundavan – carl.dundavan@twapa.co.uk
PSHCE Lead – Ms M Beaumont – maisie.beaumont@twapa.co.uk
Careers Advisor – Rachel Barrett – rachel.barrett@ckcareers.org
C+K Careers – Rachel Barrett is a Careers Adviser working for C+K Careers and based at The Whitley AP Academy. Rachel will support you to look at your future career aspirations. Support is offered from Year 7 upwards, and one-to-one interviews for Years 10 and 11 pupils, to look at Post-16 plans. Rachel can help you to explore your career ideas after Year 11, as well as support you with applications and interviews. To book an appointment please speak to Mr Dundavan or contact Rachel directly on her contact details below:
Mobile – 07506692723
Email – rachel.barrett@ckcareers.org.uk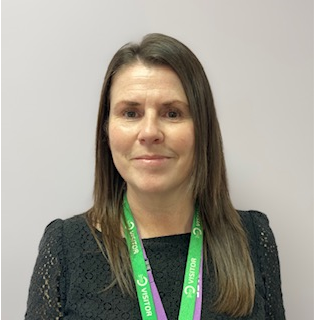 Useful Websites For Pupils & Parents/Carers
Growing Ambitions
Easy-to-read job profiles listed A to Z, and careers information by student's favourite school subject.
View Here
Future Morph
Focuses on science, technology, engineering and maths careers.www.careersworld.co.uk – On-line magazine, also published and distributed to schools.
View Here
Useful Websites For Pupils & Parents/Carers
Apprenticeship Information
Alternatives to Further or Higher Education
Wider Ranging Information and Advice for Young People
Passportfolio
Young person can build up a portfolio of personal information to use when thinking about future steps.
View Here
iCould
Designed to "help young people think differently about their future". Films can be searched by theme, e.g. "By Life", "What's Your Subject", Influential Choices")
View Here
Careers Box
National online careers film and video library. Real people, real jobs to help young people, students, teachers, career professionals, influencers. Includes teacher and parent resources, e.g. videos and prep for interviews and the interview itself.
View Here
Start Profile
Start is a free online careers platform, designed to connect 11-18 year-olds with their future career potential. It includes a facility to build a personal profile and to explore the career and learning options matched to the profile. Schools can purchase additional features to support CEIAG planning and enable students to link their personal profile to activities taking place in school.
View Here
Talking Jobs
Talking Jobs combines in-depth video case studies with learning materials written to meet outcomes from the National Framework for Careers Education. To help broaden horizons and challenge stereotypes. This resource was built to support school CEIAG activities and one-to-one work with careers professionals.
View Here
The Site
Online guide to life for 16-25 year olds, non-judgemental support and information on a wide range of topics, including sex, exam stress, debt and drugs.
View Here